Salesforce CRM Optimization: What We Learned
By: Larissa Converse / June 6, 2023
Studies from Finances Online and others have shown that implementing a customer relationship management (CRM) system has the potential to increase conversion rates by 300%, boost sales productivity by 50%, and reduce labor costs by 20%. To fully leverage its potential, you have to choose the right CRM for your business and optimize it for your needs.
According to Grandview Research, less than one-third of managers report that their CRM software helps them accomplish their company's strategies, even though 91% of companies with ten or more employees have implemented CRM. These surprising statistics show that many businesses are investing in software that they are failing to leverage effectively.
At LaunchPad Lab, we know a thing or two about CRM implementation and optimization, having integrated various CRMs to help our clients achieve their business goals. In this blog post, we will focus on sharing our own experience optimizing our company's Salesforce CRM.
Why Should You Optimize Your CRM?
CRM optimization is paramount for businesses looking to enhance customer relationships, streamline processes, and boost overall efficiency. A well-optimized CRM system enables businesses to efficiently manage and analyze customer data, leading to better decision-making and improved customer satisfaction. 
When it comes to CRM management, Salesforce stands out as a robust and versatile platform. With its wide range of features and customizable options, Salesforce empowers businesses to tailor their CRM to their unique needs.
What We Learned: Tips and Tricks for Salesforce CRM Optimization
Based on our recent optimization journey with Salesforce CRM, we want to share some valuable tips and tricks that can help you maximize the potential of your CRM:
Involve Key Stakeholders
CRM optimization should involve key stakeholders from different departments, including sales, marketing, customer service, and IT. Involving them early in the process will increase buy-in and ensure the CRM meets the requirements of all teams. 
Gathering input from these stakeholders will allow you to understand their needs, pain points, and expectations from the CRM system. We did this through an in-depth discovery workshop and follow-up sessions with our internal team to discuss and gather insights on both initial and continuous optimization opportunities.
Streamline Data Capture and Entry
One of the key benefits of a CRM system is the ability to collect and analyze customer data. If the data is complete, accurate, and consistent, it can help decision-making and customer insights. Streamline data capture and entry processes by implementing automation, validation rules, and data integration with other systems to ensure data integrity. 
For our team, it was essential to set up a web-to-lead form to have leads added to Salesforce automatically and in real-time. By streamlining your data, you can successfully create a single source of truth for lead information and interactions.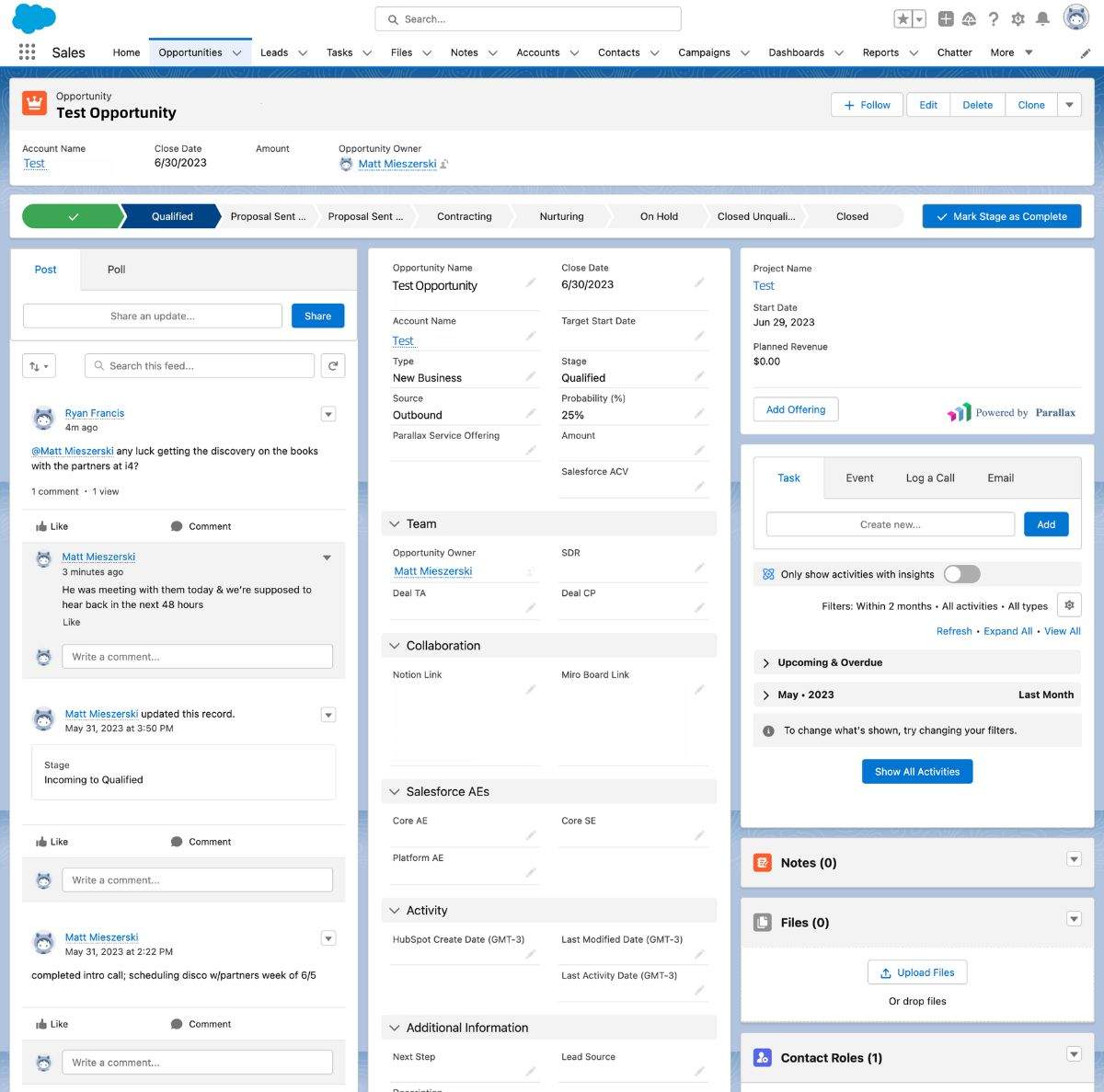 Leverage AppExchange and Integration
Salesforce's AppExchange marketplace offers a vast ecosystem of third-party applications and integrations. Explore the available apps and integrations to extend the functionality of your CRM and integrate with other systems or tools used in your organization. This integration can enhance data visibility, automate processes, and improve overall efficiency. One integration our team found helpful was Salesforce Inbox with Gmail to make it quick and easy to schedule meetings with clients via email.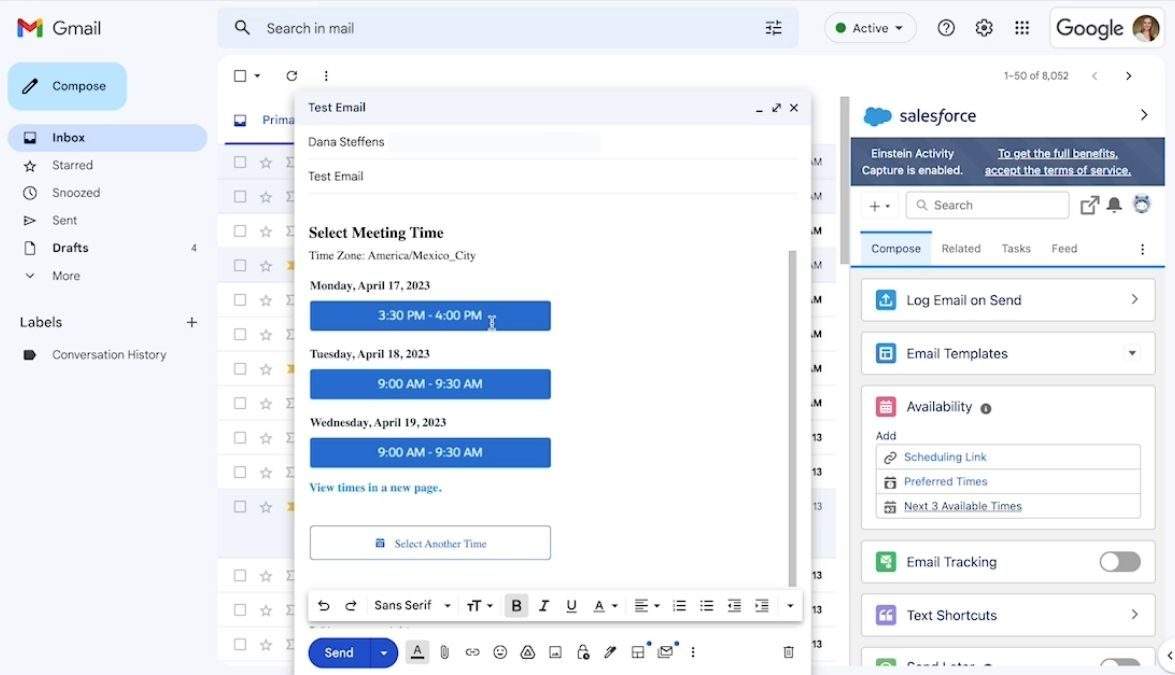 Customize to Fit Your Workflow
Salesforce offers a high degree of customization to adapt the CRM to your unique business processes and workflows. Take advantage of features like custom objects, fields, and page layouts to tailor Salesforce to match your specific requirements. For example, you can align the stages within your CRM to match your sales process to improve efficiency.

Regularly Review and Refine
CRM optimization is an ongoing process. It's important to regularly review the performance of your CRM system, gather feedback from users, and identify areas that require further refinement or enhancement. Our team regularly meets to collaborate and identify additional ways to optimize and improve our Salesforce CRM.
Ready to Optimize Your CRM?
Contact LaunchPad Lab today to explore how we can help you optimize your CRM, whether it's Salesforce or another platform. Let's transform your CRM into a powerful competitive advantage for your business!
Reach Out
Ready to Build Something Great?
Partner with us to develop technology to grow your business.