5 Ways AI Is Disrupting Application and User Experiences
By: Larissa Converse / May 11, 2023
AI is quickly evolving and revolutionizing the way we experience digital applications. From automated searches to intake forms, AI can be leveraged in various ways to create unique and personalized user experiences. In this post, LaunchPad Lab shares five key ways that AI is disrupting application and user experiences.
1. Search Bars
Large companies like Amazon, Zillow, and Spotify are using AI and machine learning to improve the search experience by analyzing and understanding user behavior, and by using that information to provide more accurate and relevant search results.
For example, Spotify's search bar uses natural language processing (NLP) to understand the user's query and provide accurate search results, including songs, playlists, and podcasts. Rather than needing rigid and exact search terms, NLP allows users to use synonyms and paraphrase what they are looking for and still receive accurate results. In the example below, this improves the user's ability to find relevant podcasts.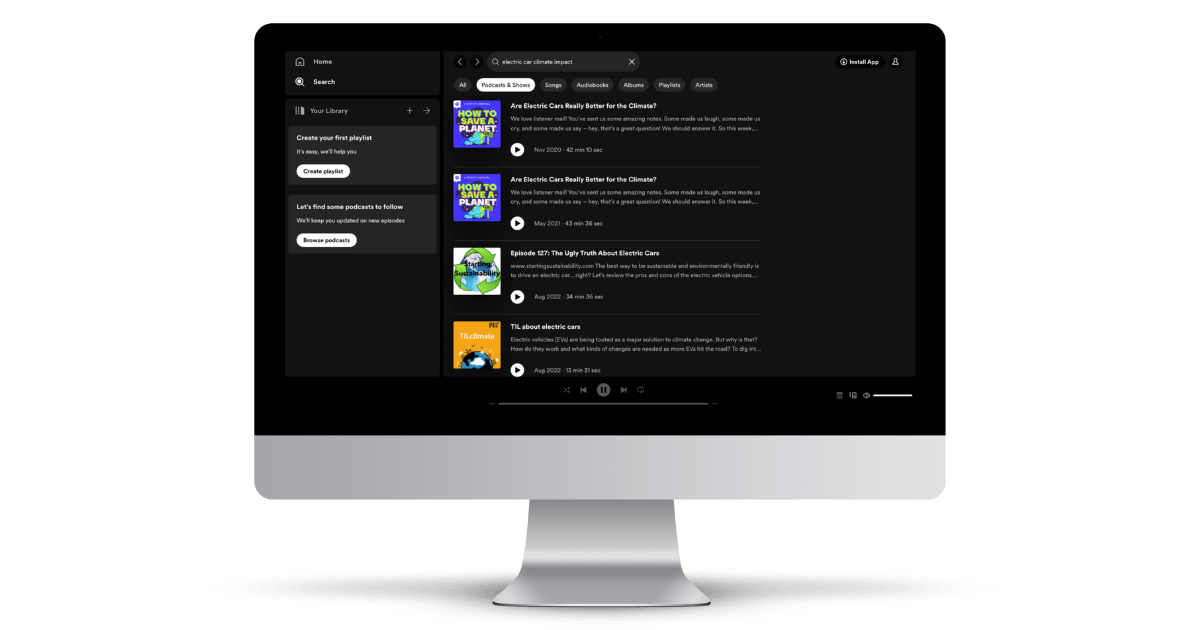 Conversational AI, like ChatGPT, could take this a step further by engaging the user in a short conversation — asking questions to better understand the user's wants and needs related to their initial search. This provides an even more personalized search experience, as the AI could offer more personalized recommendations that perfectly meet each user's needs. Businesses can use these tools to drive improved user satisfaction and business growth.
2. Discovery and Inspiration
Similarly, the vast research capabilities of AI can be used to help users discover new products and content. By leveraging AI-driven algorithms, the suggestions and recommendations are tailored to each user's interests and needs. This provides a more meaningful discovery experience for the user — one that is less overwhelming than traditional search experiences as it would take into account the user's preferences.
For example, in the travel industry, Expedia recently launched an in-app beta using ChatGPT to provide the user with a conversational experience to discuss travel plan options. By having a quick, personal conversation with the generative AI chatbot, the user can learn more about different travel destinations that they are considering, while also having the chance to ask specific questions such as the best times of the year to visit particular destinations or recommendations on hotels/resorts in the area.
3. Intake Forms and Data Collection
AI-driven intake forms can help streamline the data collection process by providing a more contextual understanding of the user's requirements. This creates a smoother, more intuitive experience as the generative AI infers what additional questions it needs to ask to accurately capture all of the necessary information.
4. Visuals
AI is also being used to generate visuals from text. This can help improve the user's experience by quickly visualizing the content they are interacting with — whether it be a product description, a recipe, or data. AI-generated visuals will help users better understand and interact with the content.
For example, Open-AI's DALL·E has become a front-runner in AI-generated visuals. For instance, it can turn a product's text description into a detailed image for users. As this text-to-image AI technology continues to advance, it will likely be integrated into different web and mobile applications to enhance user experiences.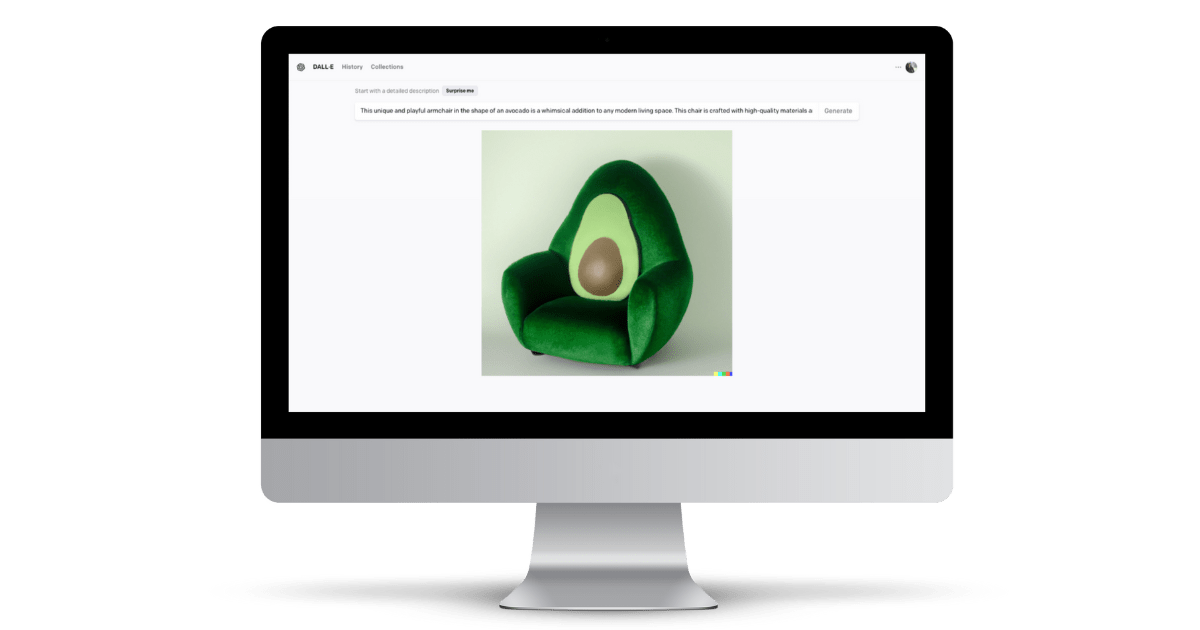 5. User-Generated Visuals
AI has become more widely utilized to help users create their own visuals on platforms such as Canva and PicsArt. By leveraging image recognition and natural language processing technologies, AI can quickly generate personalized images and visuals for the user in real-time — allowing them to customize the visuals based on their exact specifications.
Our Dedication to Innovation
As AI becomes even more capable, the possibilities are limitless. What interests you in the ways that AI could disrupt the web and user experience for your business? At LaunchPad Lab, we are dedicated to using innovative technologies to create web and mobile apps for businesses. 
We are excited to continue exploring how AI can be leveraged to provide better products and services for users across all industries. Schedule a free discovery call with our team today to learn more about how AI could help your business succeed!
Reach Out
Ready to Build Something Great?
Partner with us to develop technology to grow your business.