5 Reasons We Build on Experience Cloud
By: Matt Jackson / August 12, 2021
At LaunchPad Lab, we've experimented with our fair share of technology. A big part of who we are is staying up to date with the latest and greatest technologies out there through our SPACE program, which gives us the opportunity to try these new technologies before recommending them to customers.
In this blog series, we're providing an insider peek into why we choose the platforms we use and what makes them unique, robust, and functional for our clients. Let's take a deeper dive into why we choose to build web apps and portals on Experience Cloud.
What's Experience Cloud?
Experience Cloud is a Salesforce tool used for creating beautiful digital experiences—including websites and mobile applications—for customers, employees, and professional partners. The platform boasts a mix of powerful, out-of-the-box components paired with a custom development framework. If you're a business looking to go to market quickly, Experience Cloud can help reduce some of the time it takes an organization to build an application with entirely custom code.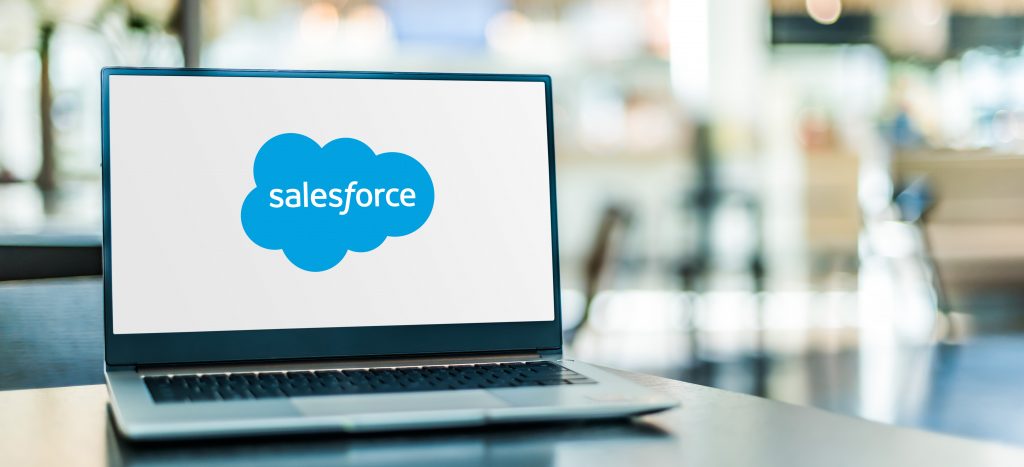 What Can You Build?
We typically recommend Experience Cloud for building templated portals or web apps, such as account portals for clients or public knowledge databases. This could include support articles your company wants to share with the public, self-service FAQs, or internal hubs for employees to connect with your company.  
Some other examples include:
A self-service partner portal to access marketing materials or log sales opportunities
A customer portal to manage their subscription or services
A digital training or knowledge hub
Not sure if your specific use case is best for Experience Cloud? Feel free to ask us here.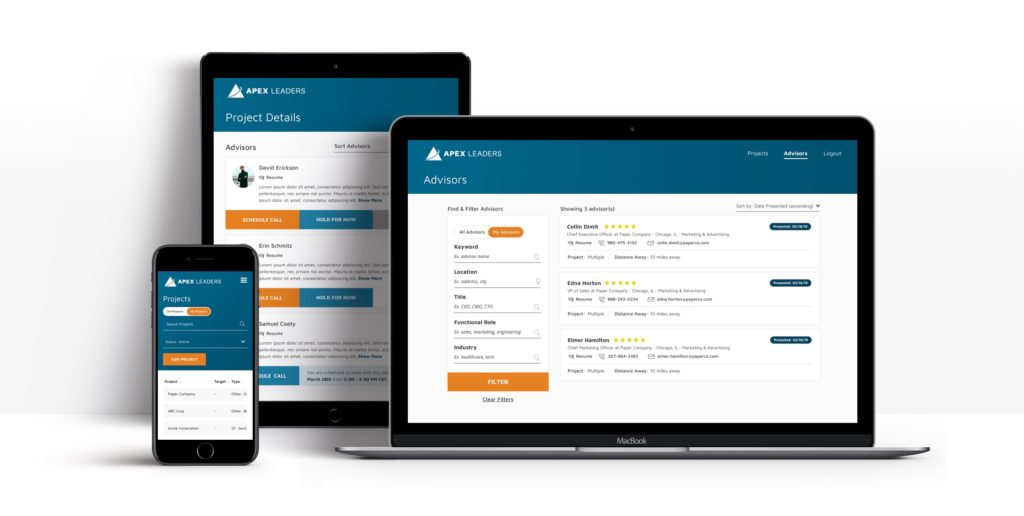 What are the Benefits of Building on Experience Cloud?
Integrate your data in a powerful way. 
If your organization has already invested in Salesforce CRM or other Salesforce products, we highly recommend building your web or mobile app on a Salesforce product as well. Experience Cloud integrates with other Salesforce products seamlessly—so you can elevate your processes and connect with your customers without chaos or stress. 
In addition, Experience Cloud allows integrated data from any third-party system to be presented to your customers in a branded, functional, and seamless environment. The platform also supports embedded custom and third-party apps—so you can rely on all the data you need without compromise.
Personalize your digital experience with ease. 
Through Experience Cloud's powerful integration with the Salesforce CRM, it's easy to elevate your relationship with your customers. With all your data syncing together, you can deliver personalized content—and make it simple for your customers to engage with your site, application, or customer portal.
Experience Cloud also features pre-built themes with drag-and-drop components, making it easy for clients and developers alike to customize the platform. Start with a template and tweak it to match your brand standards or customize it with the help of a developer. 
Keep your data safe. 
Experience Cloud is used by heavily regulated industries worldwide, such as financial services, healthcare, government, and more. Experience Cloud relies on a powerful Salesforce security architecture known as Lightning Locker: this allows third-party components and custom code to run safely, making it more secure and less vulnerable to hacks. 
Get to market quickly. 
Thanks to the drag-and-drop functionality and pre-built template options, getting to market quickly is possible when you use Experience Cloud. The out-of-the-box elements that come with Experience Cloud can help you get a minimum viable product to market in as little as 8 weeks.
For many of our clients at LaunchPad, we opt for a mix of both custom elements and out-of-the-box components. By choosing a few templatized pieces, we can save you time and money in the long run—and help you launch within budget and with plenty of time to spare. 
Maintain your digital experience easily.   
Once we've built and launched your digital experience on Experience Cloud, our team is happy to help maintain it—but the platform also makes it simple for our clients and their internal teams to effectively update the site as necessary. Compared to other custom development platforms, Experience Cloud makes ongoing maintenance truly a breeze. 
Ready to learn more? 
If you're looking for a partner to elevate your digital experience, LaunchPad Lab is here to help. With nearly a decade of experience building in the Salesforce ecosystem, our team can help you differentiate yourself from your competitors with an amazing digital experience. 
Schedule your free Discovery Call with us to learn more.
Reach Out
Ready to Build Something Great?
Partner with us to develop technology to grow your business.