5 Apps to Elevate Your Salesforce Optimization with AppExchange
By: Larissa Converse / June 26, 2023
Salesforce AppExchange is an extensive marketplace offering a wide range of add-on apps that can enhance and extend the functionality of your Salesforce org. While Salesforce provides a robust foundation for managing customer relationships and streamlining operations, there are instances where businesses require additional features and integrations.
In such situations, AppExchange comes to the rescue, providing many add-on apps developed by third-party vendors. Today, we will explore five valuable add-ons from AppExchange that our team at LaunchPad Lab finds particularly beneficial when optimizing clients' Salesforce orgs. These apps offer enhanced capabilities, integration possibilities, and customization options, enabling businesses to tailor their Salesforce org to meet their needs.
Whitepaper
Building Your Competitive Advantage With Salesforce
Gain Insights and Best Practices for Salesforce Adoption and Optimization
Download Your Guide
S3-Link
S3-Link integrates Salesforce with Amazon S3's scalable cloud storage service. S3-Link allows businesses to efficiently store and manage documents, files, and attachments within their Salesforce org, optimizing document collaboration, ensuring secure file access, and maximizing storage utilization. 
We implemented S3-Link for our client Flexco to enhance their file management capabilities and seamlessly integrate data into their Salesforce org.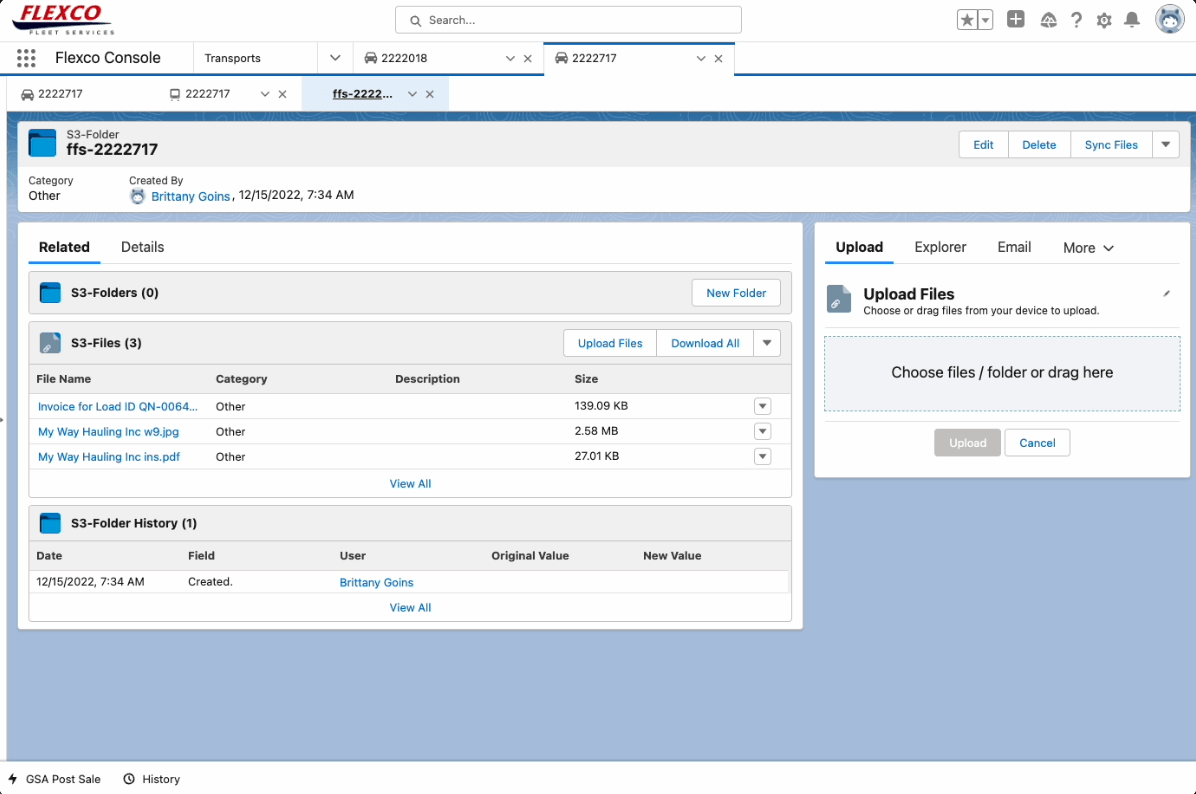 360 SMS
For effective communication and Salesforce optimization, the 360 SMS app is a game-changer. 360 SMS allows businesses to seamlessly integrate SMS text message functionality into their Salesforce org and supercharge customer engagement. 
With this app, businesses can send personalized text messages, automate SMS workflows, track communication history within Salesforce, and so much more. By incorporating 360 SMS into their communication strategy, businesses can enhance customer interactions, improve response rates, and elevate the overall experience.
Report Sender
Businesses can also enhance Salesforce optimization by avoiding email reporting limitations with Report Sender by CloudAnswers. This app automates Salesforce report distribution, saving valuable time and effort. Schedule and send reports automatically to designated recipients via email, ensuring timely insights in preferred formats. 
By automating report distribution, Report Sender enhances data accessibility, provides stakeholders with valuable information, and accelerates decision-making.
PhoneBurner
Efficiency is crucial for Salesforce optimization, especially in regard to outbound calling. Businesses can boost their sales team's productivity with PhoneBurner, a comprehensive sales productivity app that integrates seamlessly with Salesforce. Unlock features like power dialing, voicemail drop, and call recording to maximize connections and save time. 
Track calls, log details, and automate call workflows directly within Salesforce. PhoneBurner's advanced analytics and reporting capabilities also provide valuable insights to optimize call performance, empowering sales teams with enhanced Salesforce optimization.
For our client National Technical Institute (NTI), we integrated PhoneBurner to enable their sales reps to dial prospective customers and automatically log activities all within Salesforce.
Conga Sign
Accelerate agreement processes and optimize Salesforce with Conga Sign, an e-signature solution integrated seamlessly with Salesforce. Say goodbye to time-consuming paperwork and streamline the signing process. 
With Conga Sign, businesses can send documents for e-signature directly from their Salesforce org, ensuring security, compliance, and auditability. Streamlined agreement processes lead to faster deal closures, improved operational efficiency, and a superior customer experience.
Elevate Your Salesforce Optimization
At LaunchPad Lab, we specialize in Salesforce optimization and can help businesses integrate AppExchange add-on apps seamlessly. Our team of experts will assess your specific needs, recommend the most suitable apps, and ensure a smooth integration process. 
By leveraging our expertise, businesses can unlock the full potential of their Salesforce org, drive operational efficiency, deliver exceptional customer experiences, and make Salesforce their competitive advantage. Let us be your partner on the journey to success with Salesforce!
Reach Out
Ready to Build Something Great?
Partner with us to develop technology to grow your business.